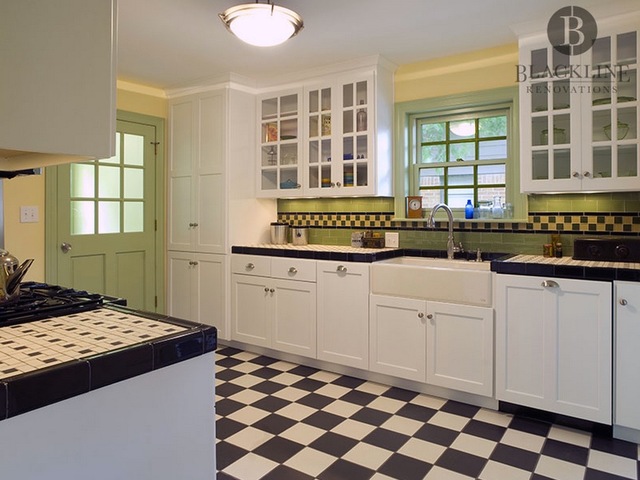 "Living through a home renovation is like living in the wild… you do whatever it takes to survive." (author unknown)
During the ongoing remodel of my master bathroom, I decided that the least disruptive way for me to monitor the process while maintaining access to my living space and home office was to remain in my home. After all, home renovations are what I live and breathe, and I pride myself on a hands-on, highly organized and thorough approach.
However, soon enough I realized that my plan was unrealistic. I made the mistake of not taking my own advice…the advice I routinely give to clients when I recommend that they relocate for the duration of their home renovation project. I didn't want to move, I didn't want to commute and, most importantly, I didn't want to lose control of the situation by not being able to assess the project up-close every day.
Certainly, I was not prepared for the disruption that comes along with any renovation. As much as I had prepared for relocated belongings and furniture, my routine has been interrupted, which is stressful. While the work zone is cordoned off to keep the surrounding area tidy, living in this temporary environment of tools and supplies, not to mention the constant stream of people and equipment moving throughout my home all day, is frustrating. Naturally, these are the typical and expected side effects of embarking on a remodeling project.
For all of these reasons, I strongly urge clients to seek alternative living arrangements when they are undergoing a significant remodel. I realize that this is not always a possibility for financial or logistical reasons; however, scheduling the work during a planned vacation, staying with friends or extended family or renting a smaller space short-term are options worth seeking. I have found that when people move out, they are simply happier and the benefits are well worth the inconvenience. Clients want to see the end result that they have imagined and they don't need to suffer through the disruptions along the way.
Out of sight does not mean out of mind, however. Our clients are always kept apprised of the details and status of their endeavor. We pride ourselves on communication and trust, and homeowners know that we continually evaluate the project's plan, budget and timetable throughout the process. With this approach, they don't merely survive during the renovation of their home; they thrive upon its successful and beautiful completion.
Call us today at 214-773-5566 to explore your remodeling ideas. We look forward to hearing from you!
This is Part 1 of a two-part series. Next month, we'll bring you updates on the completed remodel and additional tips to consider during your own home remodel.
Sincerely,
Chris Black
President
Blackline Renovations
214.773.5566
Chris@BlacklineRenovations.com
Please check out our new website: www.BlacklineRenovations.com